Organic Apple Cider Vinegar FAQ's
Here are some FAQ's on ACV. There are hundreds of uses for Apple Cider Vinegar, and almost as many health benefits.
See our other articles on how to Love your gut with our Organic Apple Cider Vinegar, or try out one of our Recipes with Organic Apple Cider Vinegar.
People take Apple Cider Vinegar for many reasons. These can include general wellbeing, immune support, type 2 diabetes, digestive complaints, or for joint health and mobility. It's a good source of minerals, and can even help with minor burns and wounds (when applied topically) and maintain a healthy hair and scalp.

Apple Cider Vinegar contains acetic acid, which promotes digestive health with gut-friendly bacteria and pectin. Pectin has been shown to help maintain healthy cholesterol levels.

It also has cleansing properties that can help maintain healthy blood sugar levels and balance your body's pH, resulting in increased energy.

Studies have shown it can help improve insulin sensitivity during a high-carb meal and lowers blood glucose and insulin responses.

High blood sugar levels are thought to be a major cause of ageing and various chronic diseases. The best way to regulate blood sugar levels is to avoid refined carbs and sugar, but Organic Apple Cider Vinegar may have a beneficial effect. It may contribute to weight loss by lowering blood sugar and reducing insulin levels.

Organic Apple Cider Vinegar can help keep the skin clear and the system toned and regular. It can also assist with the body's acid/alkaline balance to relieve conditions such as gout, rheumatism, arthritis and other joint discomfort.

It contains enzymes and proteins and is a good source of many minerals including: potassium, sodium, magnesium, calcium, sulphur, iron and silicon.

Athletes often drink diluted Organic Apple Cider Vinegar before they carb-load the night prior to competition, as the acetic acid can help your muscles turn carbs into energy to fuel intense exercise. ACV provides the gut with a healthy mix of electrolytes that can help in preventing muscle and gastrointestinal cramping.
Itʻs totally up to you. We recommend you start with a teaspoon (5ml) and over the course of a few days build your way up to a tablespoon (15ml), mixed into a glass of water.
Fill a large glass of water and add a tablespoon (15ml) of ACV first thing in the morning, before meals, or in the evening.
The time-honoured recipe for general wellbeing is a daily tonic of 15-20ml of Organic Apple Cider Vinegar in a large glass of water, and take first thing in the morning. Others believe that two teaspoons of vinegar in a glass of water should be taken before each meal (up to three times a day) to promote digestive function.
We don't recommend you take it straight – as Apple Cider Vinegar is very acidic, it can be harsh on your oesophagus if you take it as a shot. You get all the same benefits when diluting it in a glass of water, and it is just as effective.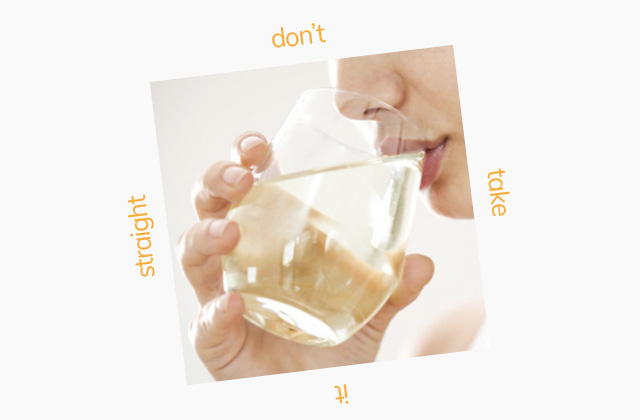 The difference with Skybright Organic Apple Cider Vinegar is that it is aged for 12 months. This ageing process gives it a distinctly smoother taste. The smooth taste certainly helps when taking it first thing in the morning! If you've ever sampled Apple Cider Vinegar before that isn't aged you'll certainly notice the difference.
If you're struggling with the taste, try adding a squeeze of lemon juice or a teaspoon of (mānuka) honey with it. The lemon is a good source of vitamin C and the acid can help speed up digestion and reduce inflammation. Mānuka honey has additional antibacterial properties too, for an even bigger immune boost.

Try adding a tablespoon of Organic Apple Cider Vinegar to a cup of green tea for added antioxidants, and add sliced lemon and fresh ginger. Delicious and nutritious.
'The mother' is the cloudy sediment within the bottle that contains all the naturally occurring proteins, amino acids, antioxidants, enzymes and healthy bacteria that helps your body break down food and fully utilise the nutrients. Studies have shown that good gut bacteria can positively impact one's metabolism, mood, and brain function.

The mother is the most beneficial component of the vinegar, and contains all the goodness for your gut. It is similar to a scoby that you would find in kombucha.
There are many options these days to get your daily dose of Organic Apple Cider Vinegar. These include gummies, capsules and tablets. While they can be convenient, and easy to take, they often contain sugars and other fillers that aren't great for your digestive system. With tablets and capsules, your body might not be able to break them down efficiently.

As our Organic Apple Cider Vinegar is in liquid form, it is 100% bioavailable, meaning it is quickly absorbed and your body can digest and utilise the many nutrients, enzymes, good bacteria and proteins that it contains.
You could store it in the refrigerator but this is not necessary, as it's fermented it will essentially last for years.
It's best to keep it in the cupboard, away from direct sunlight. Give it a good shake before using each day to disperse the mother.
While Organic Apple Cider Vinegar is safe when used as directed, it's always best to check with a health professional before taking a supplement, especially when on medication.

Organic Apple Cider Vinegar is essentially a fermented food, made from purified water and New Zealand organic apples. However, if you're currently taking blood-sugar-lowering medications, talk with your doctor before taking ACV.
Vinegar is of course highly acidic, and taking straight could weaken the enamel on your teeth. That's why it's best to dilute the Organic Apple Cider Vinegar into plenty of water, drink it through a reusable straw and rinse your mouth with water afterwards. Many dentists agree it is perfectly fine to drink, and won't damage your teeth, especially when compared to the myriad of sugary drinks available.
Yes. Once you're finished, it can be repurposed as a water bottle or recycled.
If you take a tablespoon (15ml) in a glass of water each day, a 750ml bottle will last you approximately 50 days. That works out to be just 25 cents a day to help improve your health and wellbeing.

You should notice the difference in as little as a few days. Once you get into a good routine after a number of weeks you might start to notice all sorts of health benefits.

The product has a shelf life of two years stamped onto the bottle, but as it is fermented it will last for many years.
Our Organic Apple Cider Vinegar is made from sun-ripened New Zealand apples. They are BioGro Certified organic, and often a mix of different organic varieties, depending on seasons and growing conditions.

The colour of the vinegar often varies from batch to batch, as it is a natural product. This variation can depend on the mix of apples used and the length of the ageing process.
Prebiotics are indigestible carbohydrates that nourish good gut bacteria, helping support the health of your digestive system by boosting growth of good bacterial colonies.
Both prebiotics and probiotics help support the good bacteria in your gut that are associated with improved health and well being. Raw, Organic Apple Cider Vinegar is a prebiotic. Prebiotics are a special form of dietary fibre that acts as a fertiliser, or food for probiotics, the good bacteria in your gut. A garden can be a helpful metaphor when understanding the difference between a prebiotic and a probiotic. You can add seeds—the probiotic bacteria—while the prebiotic fibre is the water and fertiliser that helps the seeds to grow and flourish.
There are no known side effects when using as directed. Itʻs also safe to take during pregnancy & breastfeeding. It's all-natural, vegan-friendly, keto-friendly and gluten-free.


---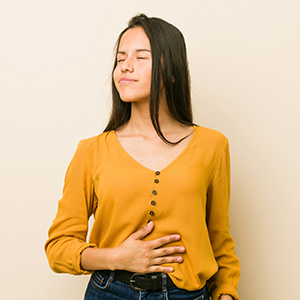 "Eat fermented foods, sleep a lot, fill up on fibre, and maintain a healthy weight. Your belly and your brain will thank you."

The Beginner's Guide to Better Gut Health
---
Have another question for us?
We'd be happy to help. Send us an email, phone us on 0800 200 707 or message us on Instagram, Facebook or Twitter.
---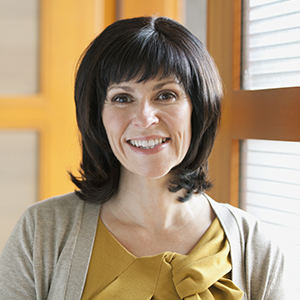 "Gorgeous ACV… will be buying it again and again 🙂 "

— Michelle
Disclaimer
The information in this article is not intended as a medical prescription for any disease or illness. Nothing stated here should be considered medical advice. Use as directed. If symptoms persist, consult your healthcare professional.