Recipes with Organic Apple Cider Vinegar
Looking for other ways to incorporate Apple Cider Vinegar into your diet? Struggling with the taste?
We recommend you can simply add it to a large glass of water as a daily tonic, but you could also try it out in one of the recipes below. Get that goodness and feel great everyday.
See our other articles on how to Love your gut with our Organic Apple Cider Vinegar, or your questions answered in Organic Apple Cider Vinegar FAQ's.
The Daily Tonic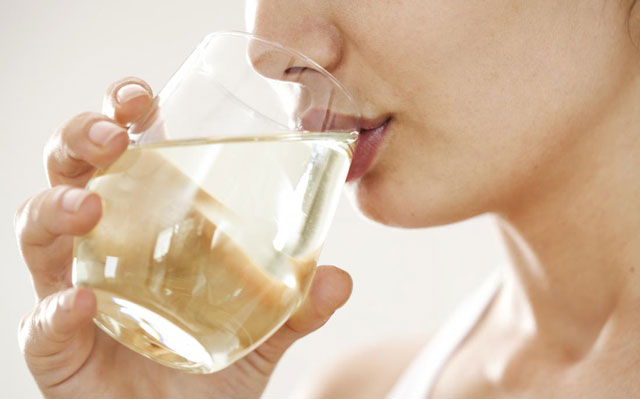 Promote good gut health each morning with 1-4 teaspoons into a large glass of water in the morning. Don't take it straight! – dilution is good. As apple cider vinegar is acidic, it can be harsh on your oesophagus if you take it as a shot.
Organic Apple Cider Vinegar is a prebiotic that promotes digestive health with its gut-friendly bacteria and pectin. Prebiotics are the compounds that promote the growth of probiotics, that are excellent for overall gut health. It also contains 'the mother' – a naturally occurring sediment within the bottle that is a storehouse of important minerals, essential amino acids and enzymes.
The Daily Tonic can help ease digestion, regulate blood pressure, balance cholesterol, boost nutrient absorption and increase your energy levels.
Basic Vinaigrette
Liven up any salad and get your daily dose of Organic Apple Cider Vinegar at the same time. The acetic acid in the vinegar also increases the body's absorption of important minerals and nutrients from the leafy greens and salad vegetables.
¼ cup Organic Apple Cider Vinegar
¾ cup olive oil
1 clove garlic, crushed
1 teaspoon French mustard
½ teaspoon salt
Freshly ground pepper
Place garlic, mustard, salt and pepper in a screw top jar, add vinegar and oil and give it a good shake. Store in the refrigerator for up to a week, and shake it again before using.
Dairy-Free Cashew Sour Cream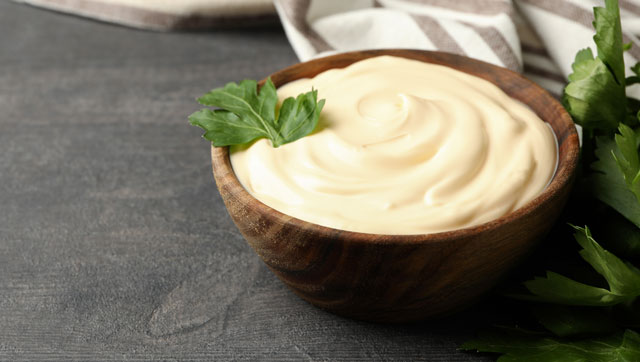 Use with Tacos or other Mexican creations as an alternative to sour cream or as a yummy dip.
½ cup cashews, soaked in hot water for 10 minutes, drained and rinsed.
¼ cup of cold water
1 teaspoon Organic Apple Cider Vinegar
½ lemon, juiced
Salt to taste
Simply blend the ingredients in a blender or NutriBullet!
Thanks to Lisa @glutenfreefoodienz for sharing! See her blog for more Gluten Free Recipes.
The Lightest, Fluffiest Pancakes
Weekend treats! Light and fluffy pancakes using Organic Apple Cider Vinegar.
2 tablespoons Organic Apple Cider Vinegar
¾ cup milk
1 cup all-purpose flour
2 tablespoons white sugar
1 teaspoon baking powder
½ teaspoon baking soda
½ teaspoon sea salt
1 free-range egg
2 tablespoons unsalted butter, melted
Combine Organic Apple Cider Vinegar with milk in a medium bowl and set aside for 5 minutes.
Combine flour, sugar, baking powder, baking soda, and sea salt in a large mixing bowl. Then whisk egg and butter into "soured" milk. Pour the flour mixture into the wet ingredients and whisk until any lumps are gone.
Heat a lightly oiled, non-stick pan over a medium heat. Pour a large spoonful of batter into the pan, and cook until bubbles appear on the surface. Flip, and cook until lightly browned on the other side.
Barbecue Sauce for Pulled Pork
This vinegar-based barbecue sauce is great with pulled pork, and a healthier alternative to shop-bought barbecue sauces.
2 cups Organic Apple Cider Vinegar
2 tablespoons dark brown sugar
1 tablespoon tomato sauce or ketchup
½ tsp cayenne pepper
1 teaspoon of chilli flakes
1 teaspoon of ground pepper
1 teaspoon salt

Place all ingredients in a pan. Cook on your stove top on a medium heat. Bring to a boil. Whisk together until sugar and salt are completely dissolved. Remove from heat. Cool to room temperature.
Pour sauce into a jar or bottle. For best results, refrigerate one day before serving. Shake well before serving.
Store the sauce in a mason jar. Old salad dressing bottles are also great for storing your sauce. You can serve immediately, but this sauce is best made 24 hours or more in advance.
Green Smoothie Recipe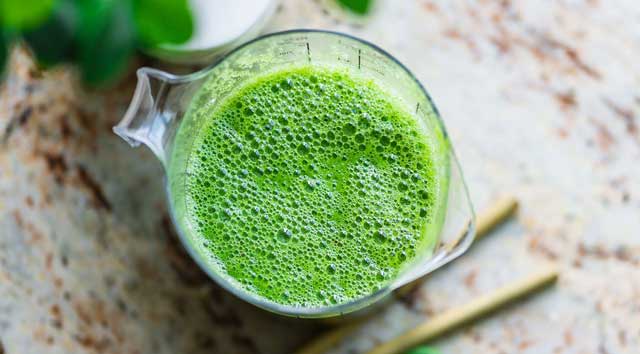 Get your daily dose of Organic Apple Cider Vinegar by adding it to a green smoothie, which is loaded full of vitamins, minerals and other nutrients.
A handful of spinach
1 orange, peeled
½ banana, sliced into chunks
½ avocado
1 tablespoon Organic Apple Cider Vinegar
Some fresh or frozen berries
A big blob of plain Greek yoghurt
Ice (optional)
Place all ingredients in a blender and blend until smooth.
Taste the difference. Some brands of Apple Cider Vinegar can be tough to take. Ours is made from delicious, BioGro certified, organically grown New Zealand Apples. It's then aged for 12 months for a noticeably smoother taste.