What is Colloidal Silver?
Ionic Colloidal Silver is very fine particles of 99.9% pure ionic silver suspended in purified water. It supports the immune system when the body is under attack and micro organisms cannot build up resistance to it.
Quite simply, silver interrupts the bacteria cell's ability to form the chemical bonds essential to its survival.
It is often used as a natural alternative to antibiotics, as it has antimicrobial properties, which means it's antibacterial, antifungal and antiviral. Colloidal silver has proven effective in killing many stubborn bacterial infections (including cold viruses) without the side effects of a pharmaceutical antibiotic.

Your immune system's best friend
Colloidal Silver is suitable for the entire family, including pets, and there are no known interactions or side effects if taken as directed. Silver is a naturally occurring trace mineral found in our bodies and does not interact with any medication. It has been proven to promote the growth of new cells, enabling wounds to heal faster. Unlike other metals with antimicrobial properties, it is non-toxic.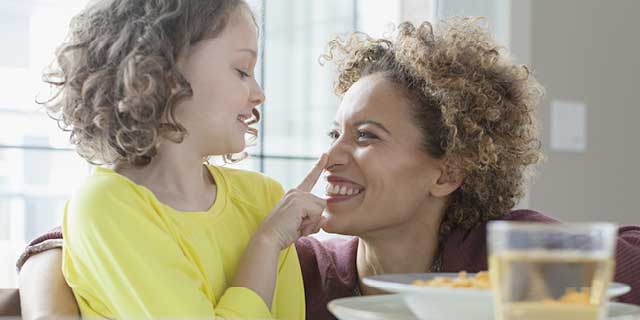 Batch verified
Manufactured to less than or equal to 10ppm (parts per million). Medsafe New Zealand requirements stipulate that Colloidal Silver liquid products contain a silver concentration of 10ppm or below. Skybright independently tests every batch to ensure our Ionic Colloidal Silver meets this requirement.

Antimicrobial properties
Ionic Colloidal Silver supports the immune system when the body is under attack. Silver has antimicrobial properties that work by disabling the specific enzyme that many forms of bacteria, viruses and fungi use for their own oxygen metabolism.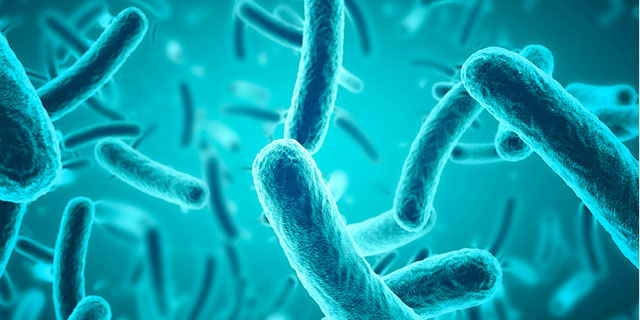 Colloidal Silver FAQ's
If you Google Colloidal Silver you'll eventually come across references to Argyria – or 'turning blue'. There are still concerns out there that taking Colloidal Silver will turn your skin blue or even grey. However, there hasn't been a single report of Argyria from the use of 10ppm Colloidal Silver. Ever.

This discolouration of the skin can be caused by ingesting silver nitrates – not from properly prepared Colloidal Silver. Our Colloidal Silver is manufactured in a GMP facility here in Hawke's Bay to ≤10ppm. We then test every batch with an independent laboratory to make sure it meets our strict quality standards, and adheres to Medsafe guidelines.
'Ionic' means the silver is in the form of single silver ions (ie: very tiny, positively charged particles). Ionic Colloidal Silver is most effective because it's positively charged.

When body cells are infected they become negatively charged – positive Colloidal Silver is attracted to these negative cells, allowing the silver ions to go straight to the source of infection.

This does two things: 
Because the ionic particles are positively charged they repel each other and stay in suspension in the solution (like a magnet where like poles repel and opposite poles attract).

When body cells are infected they become negatively charged – positive colloidal silver is attracted to these negative cells, allowing the silver ions to go straight to the source of infection.

Some manufacturers make silver without the positive charge i.e. non ionic metallic silver and this is about 1000 times less effective than Skybright's positively charged Ionic Colloidal Silver. 
'Colloidal' means these particles are suspended in a liquid.
'Parts Per Million' (PPM) is a measure of the total amount, or weight, of silver – it is not a measure of its strength or effectiveness. This can be a confusing term as it has nothing to do with the number or size of silver particles or ions.
By passing electrical current across silver electrodes in pharmaceutical grade water to create microscopic silver ions.
Our silver particles are measured in 'nanometres' (nm), more specifically they are in the range of 1-5nm. The particle size is very important – the smaller the particles, the higher quality Ionic Colloidal Silver.
Skybright Ionic Colloidal Silver is manufactured with a small particle size, is positively charged and will be within the maximum efficacy range of ≤10 ppm. Colloidal Silver is very effective at this strength in providing support for the body's immune system.
Have a question for us?
We'd be happy to answer any questions you have regarding Colloidal Silver.
Send us an email, phone us on 0800 200 707 or message us on Instagram, Facebook or Twitter.
How do I take it?
Colloidal Silver can be either taken internally or applied topically to the skin. When feeling unwell or in need of an immune system boost, take 5ml of liquid three times a day for five days, then 5ml per day thereafter. Children under 8 years of age take half adult dose. This will assist your body's natural defences against bacterial or viral infections such as colds or flu.
Always use a plastic spoon as metal affects the positive charge of the silver ions. Do not store in a refrigerator, near a magnetic field or an electronic device.
Colloidal Silver can be used in conjunction with other medications and supplements. It is extremely safe when used as directed, and suitable for all the family, including pets.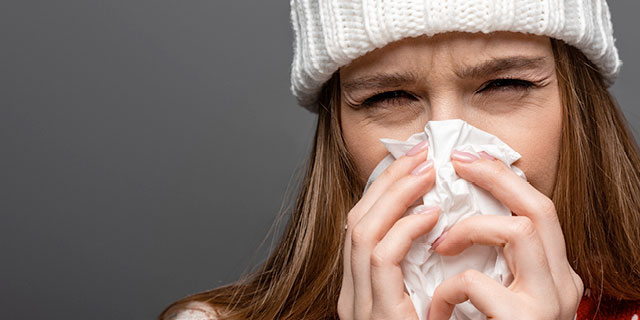 Applying Colloidal Silver to your skin
Colloidal Silver can be applied topically to help prevent infection or fight an existing condition. It is suitable for use on broken skin and can be used as an antibacterial application for wounds, cuts, grazes, insect bites, minor burns and fungal infections. As it's non-stinging, it's great for use on kids to prevent infection on any cuts or wounds and aids fast healing.
Spray onto the affected area, allow to dry, then apply Skybright Colloidal Silver Cream, which has the additional antimicrobial benefits of mānuka oil and mānuka honey. Or apply Skybright Colloidal Silver Aloe Vera Gel, which is regenerative, soothing, cooling and calming for the skin and particularly effective on minor burns and sunburn.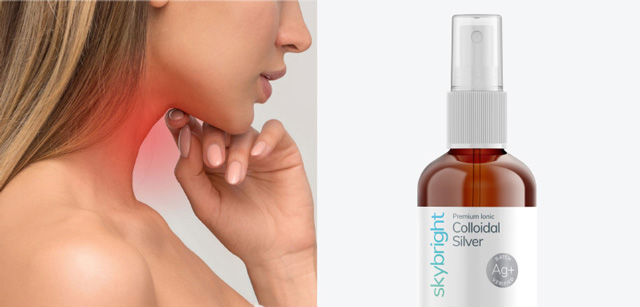 Colloidal Silver Spray for sore throats
Spray Colloidal Silver into the mouth several times a day for sore throats, laryngitis, dry coughs, mouth ulcers, gum infections or after dental work. Alternatively, use the liquid like a mouthwash and gargle – it can be safely swallowed afterwards.
Colloidal Silver Nasal Spray while flying
When flying, you can often be plagued by blocked sinuses and exposed to infection in the flight cabin. Use Colloidal Silver Nasal Spray as often as you like while flying to soothe your sinuses and breathe easy. Just 1 or 2 sprays into each nostril.
Natural healing for all the family
Ionic Colloidal Silver is all-natural, odourless, tasteless, vegan-friendly, gluten free dietary supplement.
It's a fantastic alternative to antibiotics when you're feeling unwell, suffering from an infection, or in need of an immune boost as it supports the body in natural healing. You can take it internally or apply it topically to the skin.
A must-have in your bathroom cabinet, as it's suitable for all the family, including pets, and can be used for wide range of applications. There no known interactions or side effects if taken as directed.
Disclaimer:
The information in this article is not intended as a medical prescription for any disease or illness. Nothing stated here should be considered medical advice. Use as directed. If symptoms persist, consult your healthcare professional.