Effervescing Anti-Uric Salts
Effervescing Anti-Uric Salts can assist in balancing uric acid levels and support your body's natural pH. It's a popular blend of natural minerals that can assist joint mobility and reduce swelling and discomfort in the joints.
Uric acid is a naturally occurring chemical produced when the body breaks down purines – a type of protein found in the body, and in most foods. Increased levels of uric acid from excess purines may accumulate in your tissues, and form crystals. This can cause high uric acid levels in the blood. Purines are found in high concentrations in foods such as red meat, organ meats, seafood, game meats, and sugary and alcoholic drinks.
In normal quantities, uric acid is a natural and healthy antioxidant, helping to prevent damage to blood vessels. Although uric acid levels are mostly increased through diet, other factors such as age, gender, ethnicity, weight and genes can all play a part.
✔️ Helps eliminate uric acid
✔️ Assists with joint mobility
✔️ Supports your body's natural pH
It can also assist with:
✔️ Arthritis
✔️ Rheumatism
✔️ Urinary tract infections
✔️ Indigestion & Heartburn
✔️ Inflammation of the joints
Hyperuricemia (High Uric Acid)
Hyperuricemia is an excess of uric acid in the blood. Uric acid passes through the liver, and enters your bloodstream. Most of it is excreted in your urine, or passed through your intestines to maintain normal levels. However, if your body produces excess uric acid or if it isn't excreted it accumulates in your body in the form of urate crystals.
---
Uric acid and urate crystals in the joints
These needle sharp crystals irritate and inflame the cartilage around the joints. It occurs most often in the big toe but it can strike other joints such as the knees or the elbows. It is more commonly found in men than women by a factor of 10 to 1.
---
Avoid long-term damage
This inflammation can lead to excruciating pain, swelling, redness, heat and stiffness in the affected joint. If untreated, these crystals can form knobby, chalky lumps in the joints or under the skin called tophi and can cause long-term damage.
Supports your natural pH
An imbalance of pH in the body can interfere with uric acid balance, with levels may increasing causing considerable discomfort in the joints of the hands and feet. Anti-Uric Salts may assist by supporting an optimum pH level.
Drink plenty of water
In order to aid the elimination of uric acid in the body drink plenty of water, to dilute uric acid and flush it from your body. Try to decrease your intake of refined carbohydrates (grains, sugars, starches) and alcohol.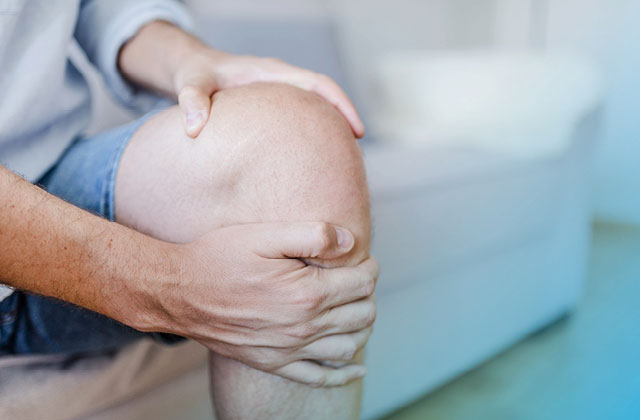 Directions for use:
Take 1 teaspoon (5g) in a glass of water in the morning. 1 x 165g Glass Pot = 33 Servings. Uric acid levels are at their highest in the morning so by taking them before breakfast, they are flushed out of the system before food intake. Drink plenty of water throughout the day to help reduce and remove uric acid from the body.
One teaspoon contains:
Sodium bicarbonate 2.25g, Acid tartaric 2.25g, Potassium hydrogen tartrate 275mg, Magnesium sulphate 225mg. Store in a warm, dry place. People on medication should consult their doctor before using Anti-Uric Salts.
Sodium bicarbonate: Used as an antacid, for short-term relief of stomach upset, to correct acidosis in kidney disorders, to make the urine alkaline during bladder infections and to minimise uric acid crystallisation during gout treatment.
Acid tartaric: An antioxidant which occurs naturally in many plants, particularly grapes, bananas, and tamarinds, and is one of the main acids found in wine.
Potassium hydrogen tartrate: A byproduct of wine making and an acid used to activate sodium bicarbonate.
Magnesium sulphate: A naturally occurring mineral. Magnesium is important for many systems in the body especially the muscles and nerves.
Precautions:
People on medication, with high blood pressure, congestive heart failure, kidney disease or pregnant or breastfeeding women should consult their doctor or healthcare professional before using Anti-Uric Salts. Excess consumption may have a laxative effect.
Anti-Uric Salts has high sodium content per dose due to the sodium bicarbonate. This means it may be inappropriate for someone with high blood pressure, on a sodium restricted diet or concurrent use with antacids (also high in sodium).
Sodium bicarbonate inhibits folic acid absorption therefore supplementation with folic acid is advised for people taking Anti-Uric Salts long term.
It may inhibit the absorption of iron supplements if taken at the same time. It should be taken more than 2 hours before of after iron supplementation.
Disclaimer:
The information in this article is not intended as a medical prescription for any disease or illness. Nothing stated here should be considered medical advice. Use as directed. If symptoms persist, consult your healthcare professional.