Swedish Bitters for digestive health
Swedish Bitters is a 400 year-old European herbal formula made popular through the well-known Austrian herbalist Maria Treben in her book "Health through God's Pharmacy". It is well proven over the years to be an outstanding digestive, liver and gallbladder tonic and is capable of supporting a huge range of body systems.
The bitter taste has a very important part to play in the effectiveness of the formulation. The liver, the keeper of balance in the body, is stimulated by the bitters in Swedish Bitters and will then produce fluids required for proper and complete digestion and drive toxins out of your system.
It is very important to cleanse your body of toxins and unwanted substances. This helps to revitalise the entire circulatory system, which may help to regulate blood sugar levels, improve blood pressure and strengthen the immune system.
What are Swedish Bitters?
Swedish Bitters is a herbal tonic made from medicinal herbs and alcohol which helps extract the benefits of these plants. This tincture has a bitter taste, and is taken in small doses.
Why the bitter taste?
Bitters are an important class of botanicals that help support efficient digestive, assimilative, and eliminative functions. The primary function of Swedish Bitters is to help with digestive complaints like bloating, flatulence, sluggish digestion and constipation. Bitters stimulate the flow of bile from the liver, which in turn stimulates intestinal peristalsis and promotes nutrient absorption. By enhancing digestion, Swedish Bitters are a great help in cases of bloating, flatulence and gas.
Bitters have the ability to improve kidney and liver function, reduce bloating and improve metabolism. They can encourage toxin elimination, restore natural acid balance in the stomach, stimulate circulation and act as a gentle laxative.
When used externally, it can alleviate inflammations of all kinds if applied to spots, wounds, bruises, and scars.

The ingredients in Swedish Bitters:
As the herbs in Skybright Swedish Bitters are sourced from different countries around the world, all herbs are tested in a pharmacy lab to make sure they are free from contamination before they are used in the formula. It is a gluten-free formula, and suitable for people with lactose intolerance.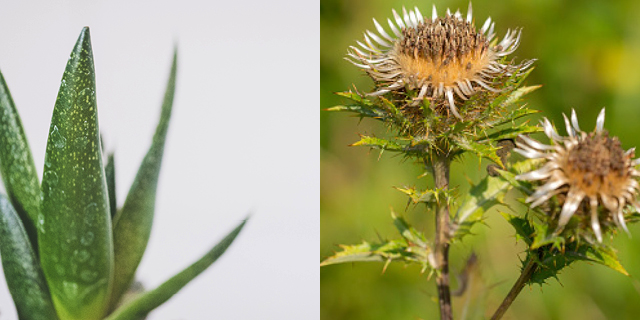 Aloe Vera & Carline Root
Aloe Vera soothes and cleanses and helps decrease irritation in the stomach and intestines, aiding proper digestion. Carline Root supports healthy immune, respiratory, reproductive muscular systems, and normal bladder function.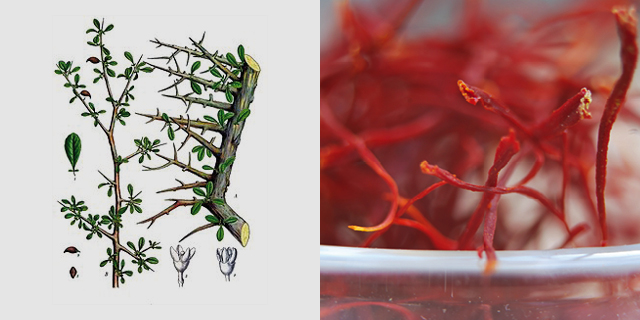 Myrrh & Saffron
Myrrh helps to build up the body's defence mechanisms and is effective in keeping the digestive, sinus and respiratory organs healthy. Aids in maintaining healthy skin. Saffron supports healthy sleep patterns. It's also good for the health of the uterus and digestive tract.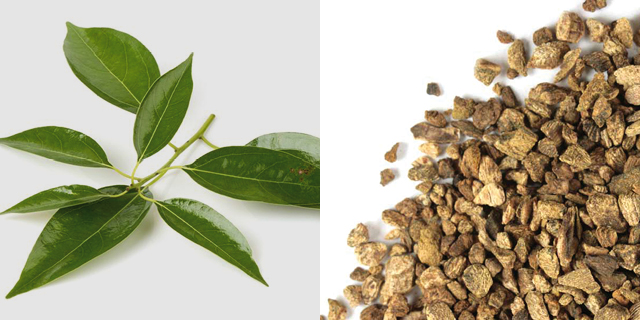 Camphor & Rhubarb Root
Camphor is a bitter herb that can reduce inflammation and help to ease pain and spasms by supporting joint mobility and normal muscle function. It can also enhance digestion and kill intestinal parasites. Rhubarb Root aids healthy intestinal motility, and assists the skin's natural barrier.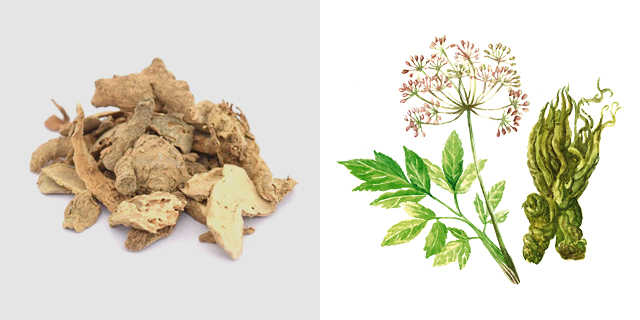 Zedoary & Angelica Root
Zedoary supports healthy digestive organs and is commonly used for colic, spasms, loss of appetite, and indigestion. Angelica Root aids proper digestion by flushing out toxins and maintains the respiratory system. It supports a healthy bladder, joint mobility and helps the skin eliminate toxins.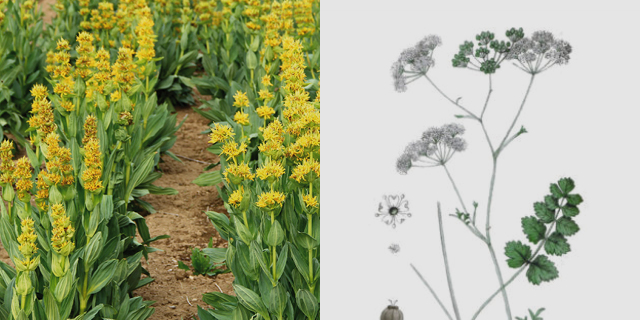 Gentian, Manna & Theriaca Venezian
Gentian is used for digestion problems such as loss of appetite, bloating and heartburn. Manna helps to maintain proper bowel movement. Theriaca Venezian has diuretic, digestive and antiseptic properties.
One teaspoon (5ml) contains:
Aloe Vera 33.3mg, Gentian 33.3mg, Camphor 33.3mg, Manna 33.3mg, Theriaca Venezian 33.3mg*, Rhubarb Root 33.3mg, Zedoary Root 33.3mg, Angelica Root 33.3mg, Carline Root 16.5mg, Myrrh 16.5mg, Saffron 0.7mg. In a base of 40% medicinal alcohol and purified water.
*Theriaca Venezian is a herbal blend that contains Angelica root, Diptam Root, Cardamom Seed, Cinnamon (Cassia), Bistort Root, Myrrh, Zedoary Root & Valerian Root.
How to take it
Shake bottle well, and take 1-2 teaspoons or 10ml in a shot glass after meals. May be taken in water, herbal tea or juice to dilute it. It will help soothe the stomach after eating, stimulate digestion and alleviate indigestion.
In Europe, bitters are taken in a shot glass before or after meals to stimulate digestion, settle the stomach before eating and neutralise the damages of alcohol. After a heavy meal, Swedish Bitters can be quite helpful against indigestion, as well as to relieve bloating and gas.
Keep out of reach of children. Do not use if pregnant, breastfeeding, or if vomiting, nausea, diarrhoea or abdominal pains are present.

Warning: Contains alcohol
Swedish Bitters is produced in a base of 40% alcohol. This helps extract as much as possible from the herbs, while also preserving the shelf life of the tincture. To evaporate the alcohol, add 5-10ml to a cup of hot water and allow to cool.
The alcohol used in Swedish Bitters is gluten free. It is sourced from whey protein and is made in New Zealand. It is medicinal alcohol.
Disclaimer:
The information in this article is not intended as a medical prescription for any disease or illness. Nothing stated here should be considered medical advice. Use as directed. If symptoms persist, consult your healthcare professional.